Sharing this Press Release for Dog Fashion Spa's new product launch!
Dog Fashion Spa launches essential calming oils for dog relaxation developed to naturally relax and calm dogs who are uneasy or nervous when traveling and dogs who are anxious or fearful. The new product for dogs is being introduced to pet stores, pet professionals and dog parents on March 12, 2014, at Global Pet Expo in Orlando, Florida: http://ow.ly/tW4qi.
Essential Calming Oils for Dog Relaxation
New York, NY (PRWEB) February 26, 2014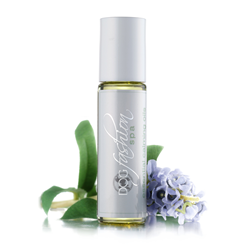 Dog Fashion Spa's newest creation, Essential Calming Oils for dog relaxation, is now available as a 100% natural way to help relax nervous dogs through aromatherapy and deliver Quality Life For Dogs®. The new product for dogs is essential for pets who travel and get uneasy in cars or on airplanes, as well as dogs who have anxiety and fear issues, including separation anxiety or fear of thunderstorms.
Dog Fashion Spa dog relaxation blend features pure essential oils of bergamot and tangerine peel, lavender flower, ginger root, rose geranium, ylang ylang flower, and marjoram leaf mixed with liquid coconut oil.
Dog Fashion CEO Elena Volnova commented, "Dog Fashion Spa essential calming oils have been developed by leading experts in canine aromatherapy to help dogs that are anxious or uneasy. Dog owners can also use the essential oils to improve traveling experiences for their dogs who have to spend time in cars and on airplanes or to create a relaxing spa day for any dog."
Aromatherapy is the century-old practice of using essential oils to support overall health and well-being, which is now available for canines. Dog Fashion Spa essential calming oils for dog relaxation features ingredients that are known for their calming and relaxation effects on dogs. Bergamot and tangerine peel oils ease stress, tension, and fears; lavender flowers have instant calming and relaxation effects on canines; ginger root soothes a nervous dog's upset stomach; rose geranium promotes stability and balance; ylang ylang flowers temper dog's fear and anger; while marjoram leaf cools down the sensations and relieves dog anxiety and tension.
Dog parents are advised to apply Dog Fashion Spa's essential calming oils to their fingers and gently massage the dog's ears. The product can also be used on humans to relax both the dog parent and the dog.
Dog Fashion Spa co-founder Domenico Ponti added, "There are dog owners and there are dog parents. This new product is for dog parents who care about their dog's well-being and are looking for a 100% natural way to make their dog comfortable, especially when traveling."
Dog Fashion Spa will officially introduce their line of dog grooming and personal care products to the $56 billion pet industry on March 12, 2014, at Global Pet Expo in Orlando. Dog Fashion Spa products will be featured in New Product Showcase, including signature dog coat care products, the company's iconic dog fragrances, non-toxic nail care, and dog daily essentials like gentle eye pads and paw and nose moisturizer.
Pet product buyers will have an opportunity to experience and buy the Dog Fashion Spa line and take advantage of Global Pet Expo show specials, including a chance to win an iPad mini for any wholesale order over $100. Other show specials include 10% off wholesale prices on orders over $100, free shipping on orders over $300, and complimentary fixtures for pet stores and retailers with qualified orders. In addition, buyers who place orders for 10 shampoos, conditioners or gentle eye pads will receive two more for free.
CEO Elena Volnova commented, "We cannot wait to show Dog Fashion Spa products at Global Pet Expo. We invite pet industry professionals to stop by our booth #4259 in the What's New section and discover Quality Life for Dogs®. We have created show specials that will last during the show days only and one lucky buyer will receive an iPad mini. We are also a proud supporter of members of WIPIN, Women in the Pet Industry Network, who are recognized with special deals on Dog Fashion Spa products."
About Dog Fashion Spa
Dog Fashion Spa, owned by a NYC-based startup Dog Fashion, is a refined line of all natural personal care products for dogs made in the U.S.A. and designed to provide Quality Life for Dogs®.
Discover a variety of dog grooming products, from coat care, featuring signature dog shampoo, conditioner and two dog lotions, to paw and eye care that include eyes pads for dog eyes and moisturizer for dog paws. The brand is known for developing upscale fragrances for dogs and promoting dog birthday and holiday gifts. Dog Fashion Spa products are available online at http://www.dogfashionspa.com and at select pet stores, dog grooming salons, and doggy daycare.
Facebook: https://www.facebook.com/DogFashionSpa
Twitter: @DogFashionSpa
Pinterest: pinterest.com/DogFashionSpa
Instagram: instagram.com/DogFashionSpa
Google+: plus.google.com/+Dogfashionspa
YouTube: http://ow.ly/tXMgT
- See more at: http://www.prweb.com/releases/dog-aromatherapy/dog-anxiety-fear-remedy/prweb11610616.htm